Develop World-Class Oracle Planning, Budgeting, and Forecasting Solutions
Many organizations have personnel/position-based budgeting requirements that are quite detailed in nature. OPEX Planning provides a pre-built, pre-configured application to address these requirements and augment PBCS functionality
Support of complete operational budgeting planning
Business rules with advanced calculations for generating multiple projections and baselines
Framework for position-based budgeting
New budget request (Decision Package) functionality
Capability to store sub-item details, comments, justification, and more attributes for additional depth of analysis
Multiple drill-down capabilities
Key Benefits of This Solution

Reliable Data
A centralized "source of truth" for improved business predictability and enhanced decision-making capabilities.

Automation
Elimination of manual spreadsheet consolidation efforts.

Cost Efficiency
Reduced Total Cost of Ownership (TCO).
AST's Opex Planning solution is the perfect companion to Oracle PBCS for those organizations with specific, and often complex, position-based budgeting requirements. With Oracle PBCS and AST Opex Planning, clients can be assured that all of their planning and budgeting objectives will be met with a seamless and reliable solution set."
Patrick Callahan
VP, EPM, AST LLC
Case Studies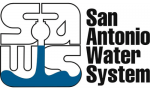 Contact us to learn how AST Opex Planning can benefit your organization.