Low-Risk EBS Upgrades
AST's highly-skilled, experienced team has unbeatable Oracle EBS credentials, in-depth knowledge of many different EBS releases, and a solid understanding of your day-to-day business challenges.  Whether you prefer a like-for-like upgrade or plan to enhance functionality during your project, our resources are committed to your on-time, on-budget project completion.
Oracle E-Business Suite Upgrade projects can be completed in 5-8 months, depending on the complexity of configuration.
Why AST is your partner of choice for EBS Upgrades:
One click deployment with end-to-end invoice process tracking
An impressive success rate over 25 years
More than 200 EBS customers
More than 50 EBS Upgrades
Expert resources averaging 16 years of Oracle Applications experience
Key Benefits of AST EBS Upgrades
Identify
Quickly identify all custom objects and their disposition using AST's industry-leading tools and scripts. Our disposition technique includes rationalization of new features.
Enhance
Enhance existing tools and processes using the extended functionality available in the new version.
Comply
Upgrading ensures that you receive the latest tax and regulatory updates from Oracle, and remain compliant with SOX (Sarbanes Oxley), ITAR (International Traffic in Arms), and other regulatory requirements, all while reducing and consolidating maintenance and support costs.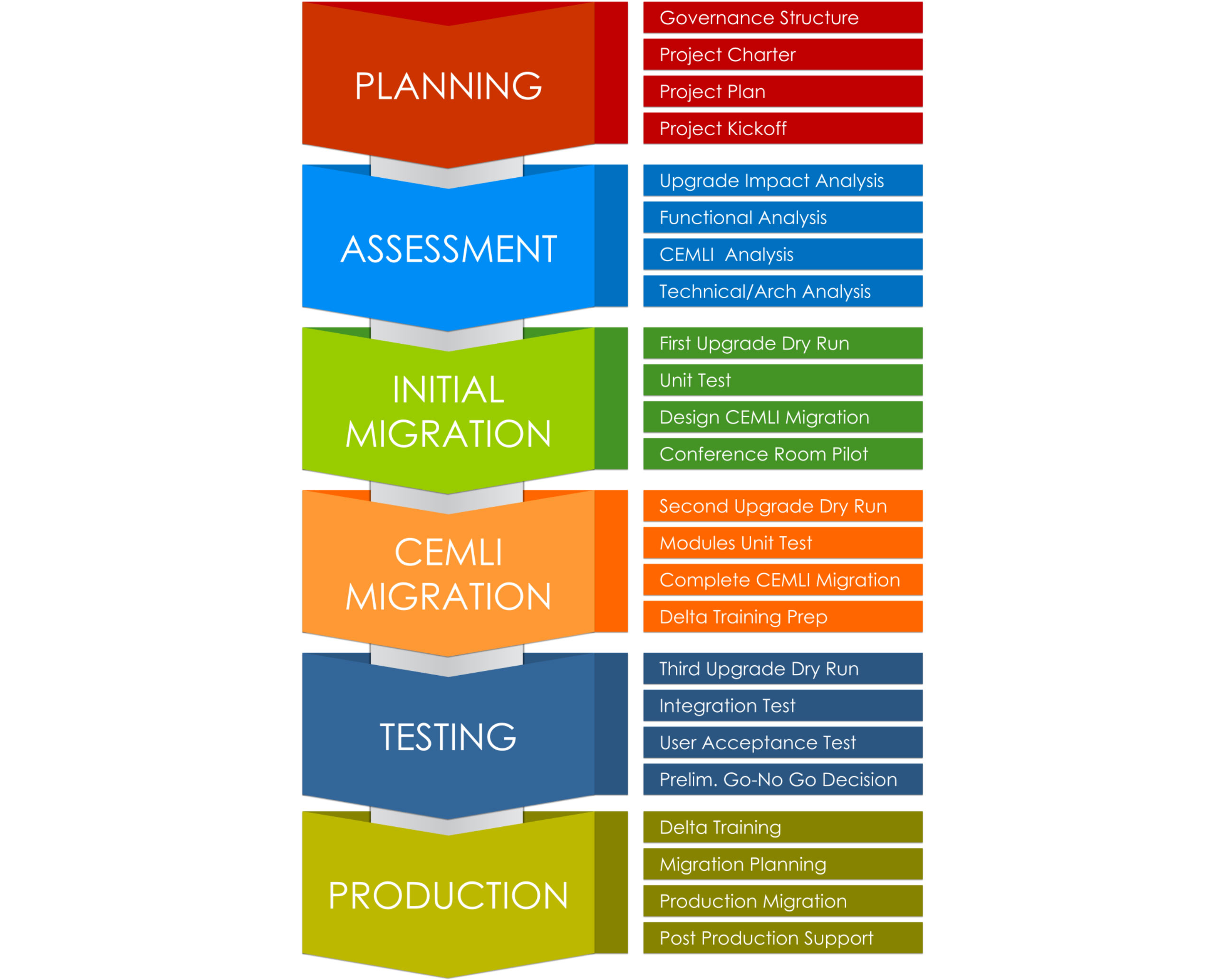 In addition to Oracle EBS Upgrade services, AST offers options such as migration to Oracle Cloud Applications or modernization via Oracle Cloud Infrastructure (OCI).  If you're unsure of your journey, AST can provide options and advice to assist you with decision-making.  Let our expertise assist you in determining the right course of action!"
Stephen Engel, CRO, AST LLC
Please submit your contact details to receive more information on Oracle EBS Upgrades